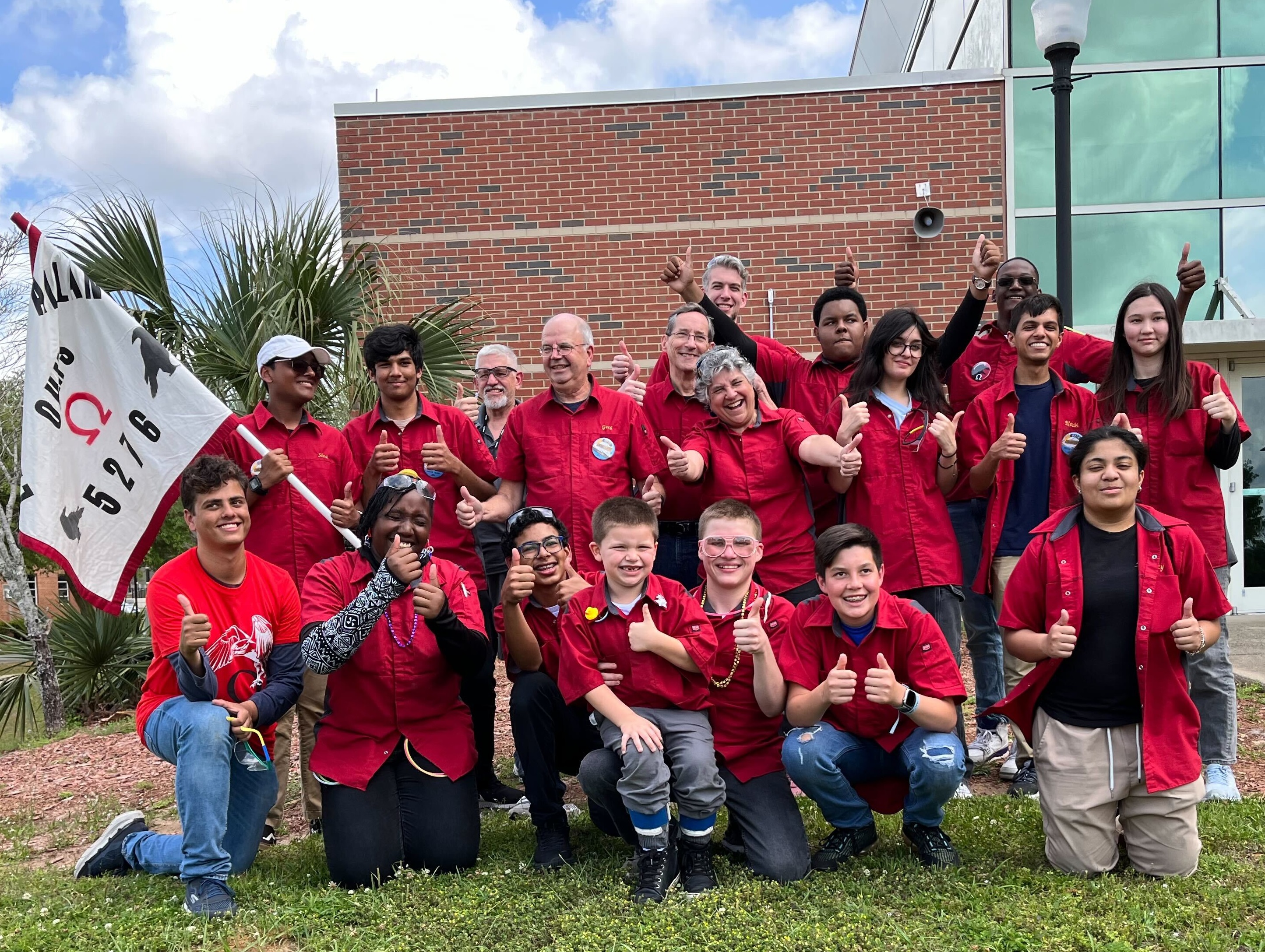 We are the Edgar Allan Ohms
The Edgar Allan Ohms robotics team was the first FIRST Robotics Competition team that was started and operated out of a public library, headquartered at the Land O'Lakes Public Library in Pasco County for its first five years.
In 2019, the team moved to the Advanced Manufacturing & Robotics Center (AMRoC) Fab Lab, in Tampa. A program of the nonprofit Foundation for Community Driven Innovation, whose members had long mentored the team, the Ohms' new home continues its legacy of public accessibility , providing inclusive opportunities for more youth to become involved in FIRST Robotics Competition.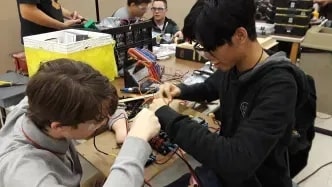 Edgar Allan Ohms continues to build valuable skills in a direct and engaging community, where they can form lifelong experience to be ready for a career path in STEAM related fields.
Student Mentoring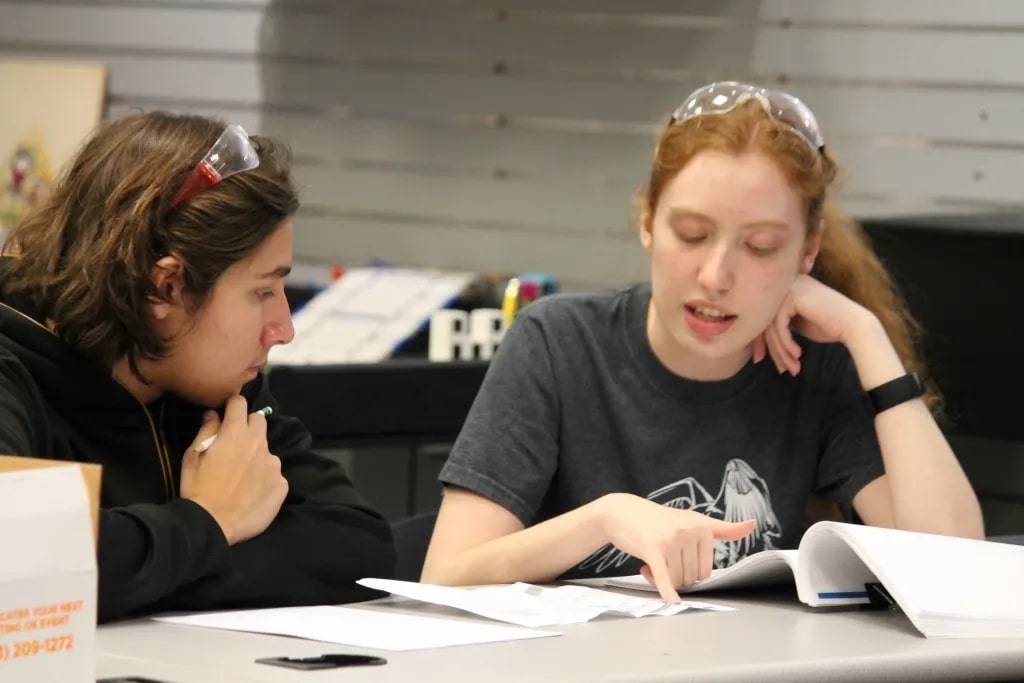 We provide a constructive learning environment for our students, through the guidance of mentors from a variety of professional backgrounds, including programming, mechanical and electrical engineering, computer aided drafting and more. Many team members return each year as mentors.
We're excited to continue growing our program in the University of South Florida area, and reaching more youth with the life changing opportunities FIRST Robotics Competition provides.
Workforce Readiness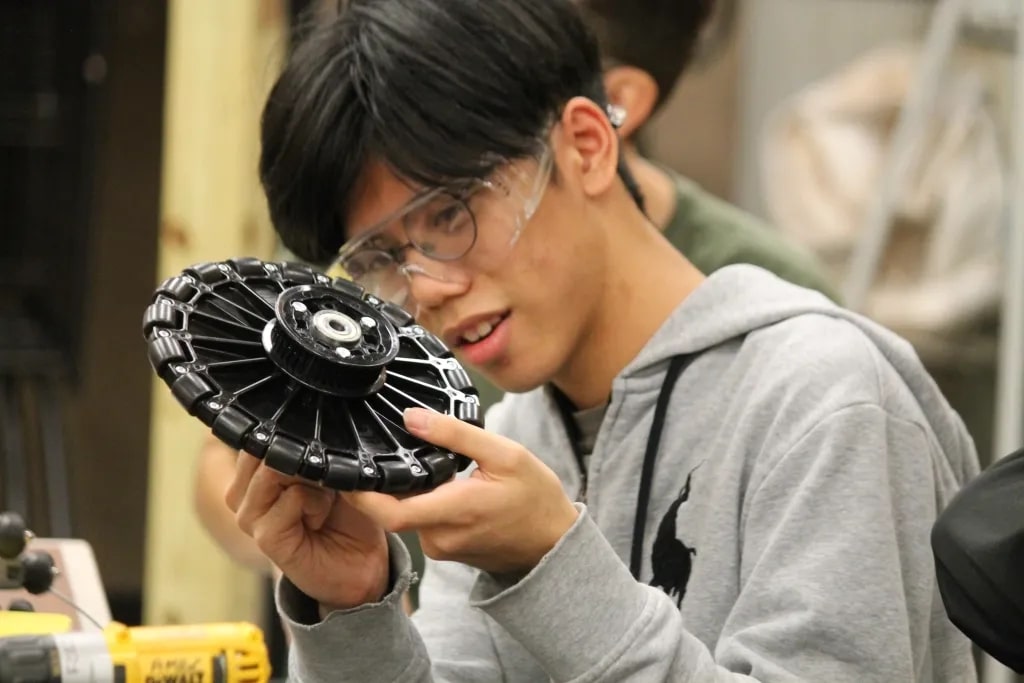 Our students build valuable skills for future career outlets through hands-on participation and experience, using real world tools and resources during the course of the season. They also connect with professionals from the community during outreach and in the process of consulting with engineering professionals as they build their robot.
Students work closely with engineers at SOFWERX, Lockheed Martin, CAE and other companies to learn best practices and refine engineering skills.
Int'l Competition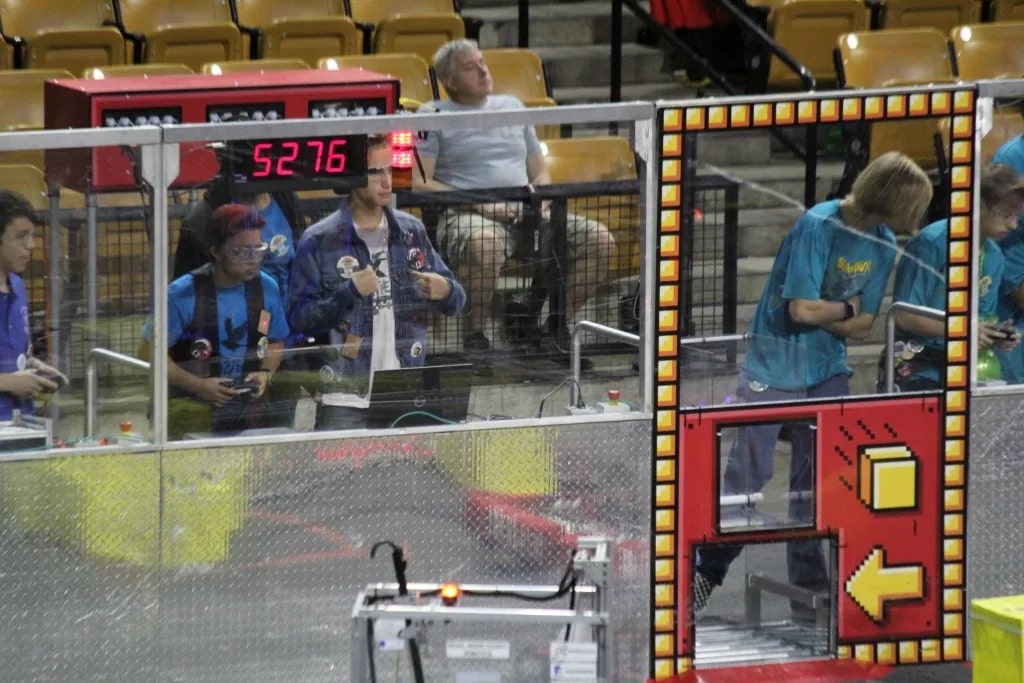 We participate in a yearly international robotics competition called the Orlando Regional, which annually brings over 60 FRC teams together from around the world.
Now in our 6th season, we've applied lessons learned over the years to become a competitive team. We look forward to showcasing our engineering skills at the Orlando Regional again this year!